Concert Volunteers Needed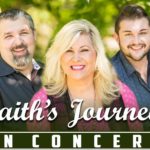 It's almost concert time!  Have you thought about how you can help?  Here are the volunteer jobs we need for Oct. 12.  At the end of the form is the link to pick your task and the time you are willing to work.  Thanks so much!
SET UP/TEAR DOWN:  The band will arrive to set up at 3 p.m.  We will need people to assist the musicians as well as set up chairs.   After the concert, we will need people to assist the band and also get the church ready for services the next day.
KITCHEN CREW/SERVERS: Food service begins at 6 p.m. with an easy spread of hot dogs, chips, cookies, popcorn, and drinks.  We need people here early to grill dogs and organize the serving area.  We will have people serving throughout the concert.  We will need people after it is all over for cleanup.
PARKING: These brave souls will help safely get cars parked in our lot before the concert and get everyone safely on their way after the concert.
WELCOME CREW: This event is a wonderful opportunity to introduce people to Pleasant Hill UMC.  We need greeters to meet the public and make people comfortable throughout our event.
!!!!!!!!Here is the link to our volunteer sign-up sheet!!!!!!!